Our People
You won't want to read about everybody but here are a few of our key people: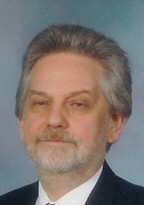 Peter Knifton
A veteran of the IT and Telecommunications industries Peter Knifton founded Bryanston Research Ltd and Bryanston Electrical in 2001.
Peter holds a first degree in Electrical Engineering and is a member of the IET (formerly the IEE) and the Institute of Marketing.

Neil Warner joined Peter in 2004 having spent 17 years in various roles in the defence equipment industry.
Neil is a qualified electrician and specialises in refurbishment projects, especially listed buildings.

Krzysztof Mierzejewski (Kristoph to the rest of us) joined in 2005.
(Kristoph holds a first degree in electrical engineering and is qualified in installation & testing of UK electrical systems.
Kristoph is a Lutron programmer and our control systems expert.
Gary Sigrist joined us in 2011 as a qualified electrician having spent many years in the telecommunications industry. He is an experienced site supervisor and leads many of our new build projects.
Anna Finey is our only part time employee and looks after our finances and particularly our accounts paid ledger. A former bank employee, Anna holds a degree in clothing design & production.