Shops & Offices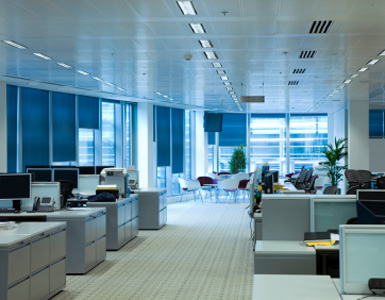 Electrical installations in shops & offices require a very specific skill set.
Power systems have to be much more robust and lighting needs to be designed for a the purpose in hand.
In business premises lighting is important, ensuring the correct light goes in the correct place but without glare or eye strain.
In retail the lighting is all about creating the right environment for the needs of that specific store. Lighting the product is key, ensuring good colour rendering and presenting the product in the right manner.
Energy efficiency is also critical, with much shop lighting running 12 or more hours per day 6 or 7 days a week even a small percentage saving in energy becomes significant. Recent advances in LED technology and lighting control are making huge advances in energy saving,
Carrying out work to tight deadlines, often out of hours Bryanston Electrical is an ideal partner to work with you in designing installing & maintaining retail & commercial installations, please call us for more information.