Additional sockets & power
Many houses are built without enough sockets, and the ones you have are never in the right place.
If you have adaptors or extension leads because there aren't enough sockets then now is the time to take action.
Our skilled electricians can add sockets almost anywhere in your home using best quality materials and modern wiring techniques, ensuring that the installation is both safe and reliable.
Whilst some disruption is inevitable, by using a combination of traditional skills and modern chasing machines we can minimise the impact of this work, often fitting new sockets with no damage to existing decorations at all.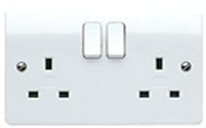 We source most of our fittings from MK Electric who have the best reputation for quality and reliability in the business with additional decorative and architectural fittings from Focus SB.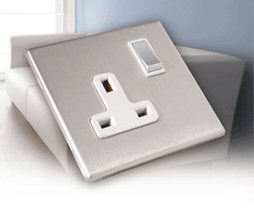 For your safety it is now a requirement that all sockets should be on a circuit protected by an RCD. If you have an old consumer unit without RCD protection we would be happy to advise on a suitable upgrade.