Moving house
Moving is classed as one of life's most stressful experiences; It is our job to remove electrical problems from your list of worries.
If you are selling your house we can provide a full independent electrical certificate to assure your new buyer that all is well. In many cases this small investment pays back many times over when it comes to negotiation time!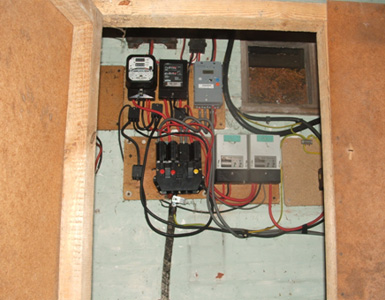 For the house you are buying we can do a visual inspection or carry out a full electrical test as part of the survey. For any house over 10 years old, or where there is evidence of DIY activity this makes certain you know of any problems before you buy.
When you are moving out we can take down any precious light fittings you want to take with you, safely replacing them with basic fittings for the new owner.
On moving in we can do the reverse, ensuring that your fittings are correctly and safely installed in your new home.
Finally we can carry out any electrical work in your new home, such as adding sockets or lights or replacing the old fuse box for a modern consumer unit.